Large Bars Paper Color
We no longer use Matte Paper--all wrappers are GLOSSY!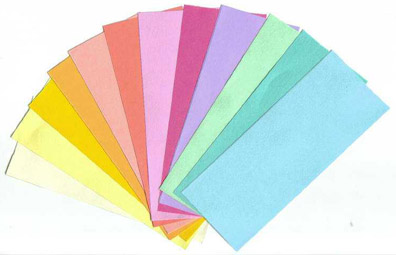 Not all colors available are shown
SHOWN: Vanilla/Ivory, Light Yellow, Dark Yellow, GoldenRod, Peach, Salmon, Light Pink, Dark Pink, Lavander, Mint Green, Teal, Baby Blue
NOT SHOWN: Glossy White, Metallic Silver, Metallic Gold, Ivory Irridescent, Pearl, Celery
Please remember, this is a scan of paper swatches. Your monitor may show the color different than actual color.
Use this for general idea purposes only.

New Baby | Wedding | Showers | Birthday | Religious | Other | [Holiday | HOME